Factory Direct Custom Scratch Off Cards Paper Children Educational Diy Rainbow Playing Scratch Card Paper
Product Description
#detail_decorate_root .magic-0{border-bottom-style:solid;border-bottom-color:#53647a;font-family:Roboto;font-size:24px;color:#53647a;border-bottom-width:2px;padding-top:8px;padding-bottom:4px}#detail_decorate_root .magic-1{vertical-align:top}#detail_decorate_root .magic-2{vertical-align:top;display:inline-block;padding-right:4px;width:50%;box-sizing:border-box;margin-bottom:-4px;padding-left:0;margin-top:-4px}#detail_decorate_root .magic-3{vertical-align:top;padding-bottom:4px;box-sizing:border-box;padding-top:4px}#detail_decorate_root .magic-4{width:375px;height:NaN;overflow:hidden}#detail_decorate_root .magic-5{position:relative;left:0;top:-10px;width:375px;height:375px}#detail_decorate_root .magic-6{vertical-align:top;display:inline-block;padding-right:4px;width:50%;box-sizing:border-box;margin-bottom:-4px;padding-left:0;margin-top:-4px;margin-left:-3px}#detail_decorate_root .magic-7{width:364px;border-collapse:collapse}#detail_decorate_root .magic-8{min-height:18px;padding:5px 10px;width:70px;min-height:18px;box-sizing:content-box}#detail_decorate_root .magic-9{min-height:18px;padding:5px 10px;width:253px;min-height:18px;box-sizing:content-box}#detail_decorate_root .magic-10{width:750px}#detail_decorate_root .magic-11{overflow:hidden;width:750px;height:750px;margin-top:0;margin-bottom:0;margin-left:0;margin-right:0}#detail_decorate_root .magic-12{margin-top:0;margin-left:0;width:750px;height:750px}#detail_decorate_root .magic-13{border-bottom-style:solid;border-bottom-color:#53647a;font-family:Roboto;font-size:24px;color:#53647a;font-style:normal;border-bottom-width:2px;margin-left:4px;margin-right:4px;padding-top:8px;padding-bottom:4px}#detail_decorate_root .magic-14{overflow:hidden;width:373px;height:373px;margin-top:0;margin-bottom:0;margin-left:0;margin-right:0}#detail_decorate_root .magic-15{margin-top:0;margin-left:0;width:373px;height:373px}#detail_decorate_root .magic-16{overflow:hidden;width:373px;height:373px;margin-top:0;margin-bottom:0;margin-left:4px;margin-right:0}#detail_decorate_root .magic-17{margin-top:0;margin-left:0;width:373px;height:537.7810126582278px}#detail_decorate_root .magic-18{margin-top:-23px;margin-left:11px;width:354px;height:354px}#detail_decorate_root .magic-19{margin-top:0;margin-left:0;width:373px;height:354px}#detail_decorate_root .magic-20{overflow:hidden;width:750px;height:103px;margin-top:0;margin-bottom:0;margin-left:0;margin-right:0}#detail_decorate_root .magic-21{margin-top:-16px;margin-left:1px;width:738px;height:159px}#detail_decorate_root .magic-22{vertical-align:top;display:block;padding-right:4px;box-sizing:border-box;padding-left:4px}#detail_decorate_root .magic-23{padding:0;margin:0;white-space:pre-wrap;font-size:14px}#detail_decorate_root .magic-24{box-sizing:content-box;margin:0;padding:0;border:0;font-style:normal;font-variant-ligatures:normal;font-variant-caps:normal;font-variant-numeric:inherit;font-variant-east-asian:inherit;font-weight:400;font-stretch:inherit;font-size:12px;line-height:13.5pt;font-family:Arial,Helvetica,sans-senif;vertical-align:baseline;color:#333;letter-spacing:normal;orphans:2;text-align:start;text-indent:0;text-transform:none;white-space:normal;widows:2;word-spacing:0;-webkit-text-stroke-width:0;background-color:#fff;text-decoration-style:initial;text-decoration-color:initial}#detail_decorate_root .magic-25{box-sizing:content-box;font-weight:700}#detail_decorate_root .magic-26{box-sizing:content-box;margin:0;padding:0;border:0;font-style:normal;font-variant:inherit;font-weight:bold;font-stretch:inherit;font-size:12pt;line-height:24px;font-family:Calibri;vertical-align:baseline;color:#000}#detail_decorate_root .magic-27{box-sizing:content-box;margin:0;padding:0;border:0;font-style:normal;font-variant:inherit;font-weight:normal;font-stretch:inherit;font-size:12pt;line-height:24px;font-family:Calibri;vertical-align:baseline;color:#000}#detail_decorate_root .magic-28{box-sizing:content-box;margin:0;padding:0;border:0;font-style:normal;font-variant-ligatures:normal;font-variant-caps:normal;font-variant-numeric:inherit;font-variant-east-asian:inherit;font-weight:400;font-stretch:inherit;font-size:12px;line-height:13.5pt;font-family:Arial,Helvetica,sans-senif;vertical-align:baseline;color:#333;letter-spacing:normal;orphans:2;text-align:start;text-indent:0;text-transform:none;white-space:normal;widows:2;word-spacing:0;-webkit-text-stroke-width:0;background-color:#fff;text-decoration-style:initial;text-decoration-color:initial}#detail_decorate_root .magic-29{box-sizing:content-box;margin:0;padding:0;border:0;font-style:normal;font-variant:inherit;font-weight:normal;font-stretch:inherit;font-size:12pt;line-height:24px;font-family:inherit;vertical-align:baseline;color:#000}#detail_decorate_root .magic-30{box-sizing:content-box;margin:0;padding:0;border:0;font-style:normal;font-variant:inherit;font-weight:normal;font-stretch:inherit;font-size:9pt;line-height:18px;font-family:Arial;vertical-align:baseline;color:#333}#detail_decorate_root .magic-31{text-align:left;text-indent:0;padding:0;line-height:13.5pt;background:#fff;margin:0}#detail_decorate_root .magic-32{text-indent:.0000pt;padding:0;text-autospace:ideograph-numeric;text-align:left;vertical-align:baseline;line-height:19.0000pt;background:#fff;margin:.0000pt}#detail_decorate_root .magic-33{color:#000;letter-spacing:0;text-transform:none;background:#fff}#detail_decorate_root .magic-34{text-indent:0;padding:0;text-align:left;vertical-align:baseline;line-height:19pt;background:#fff;margin:0}#detail_decorate_root .magic-35{text-indent:.0000pt;padding:0;text-align:left;vertical-align:baseline;line-height:19.0000pt;background:#fff;margin:.0000pt}#detail_decorate_root .magic-36{font-family:Calibri;color:#000;letter-spacing:0;text-transform:none;background:#fff}#detail_decorate_root .magic-37{font-family:宋体;color:#000;letter-spacing:0;text-transform:none;background:#fff}#detail_decorate_root .magic-38{overflow:hidden;width:373px;height:209.37733333333333px;margin-top:0;margin-bottom:0;margin-left:0;margin-right:0}#detail_decorate_root .magic-39{margin-top:0;margin-left:0;width:373px;height:209.37733333333333px}#detail_decorate_root .magic-40{overflow:hidden;width:373px;height:209px;margin-top:0;margin-bottom:0;margin-left:4px;margin-right:0}#detail_decorate_root .magic-41{margin-top:0;margin-left:0;width:375px;height:209px}#detail_decorate_root .magic-42{overflow:hidden;width:750px;height:400px;margin-top:0;margin-bottom:0;margin-left:0;margin-right:0}#detail_decorate_root .magic-43{margin-top:0;margin-left:0;width:750px;height:400px} Product Description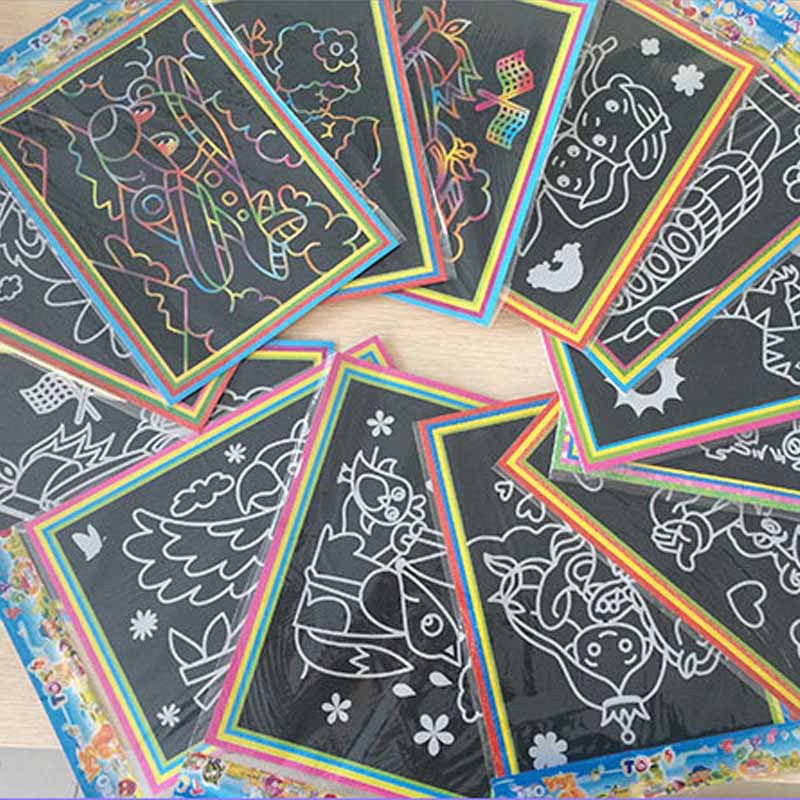 | | |
| --- | --- |
| Product | Scratch Paper |
| Size | 19*26cm |
| Usage | DIY |
Detailed Images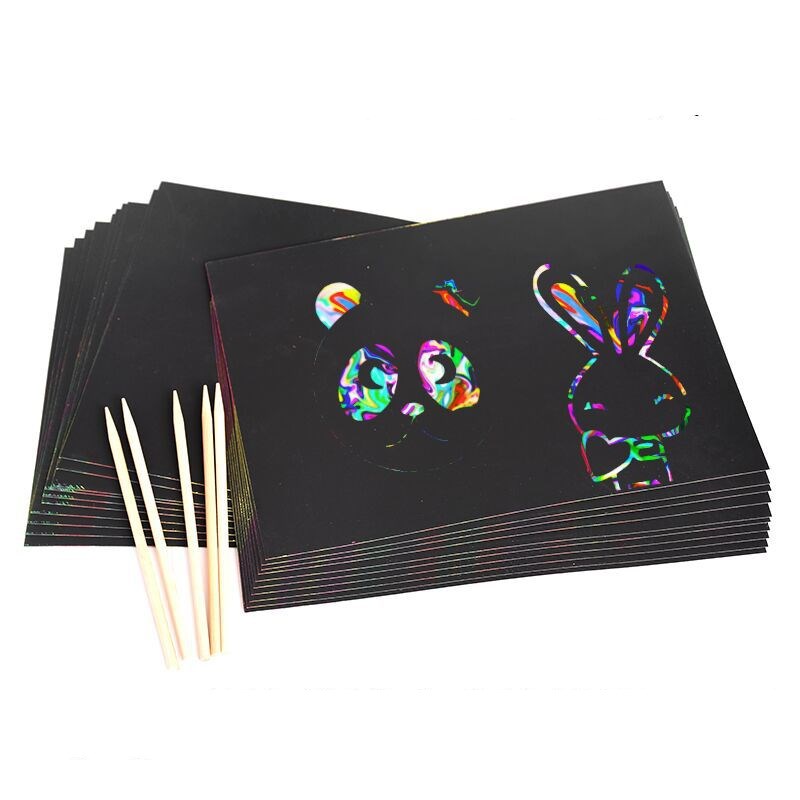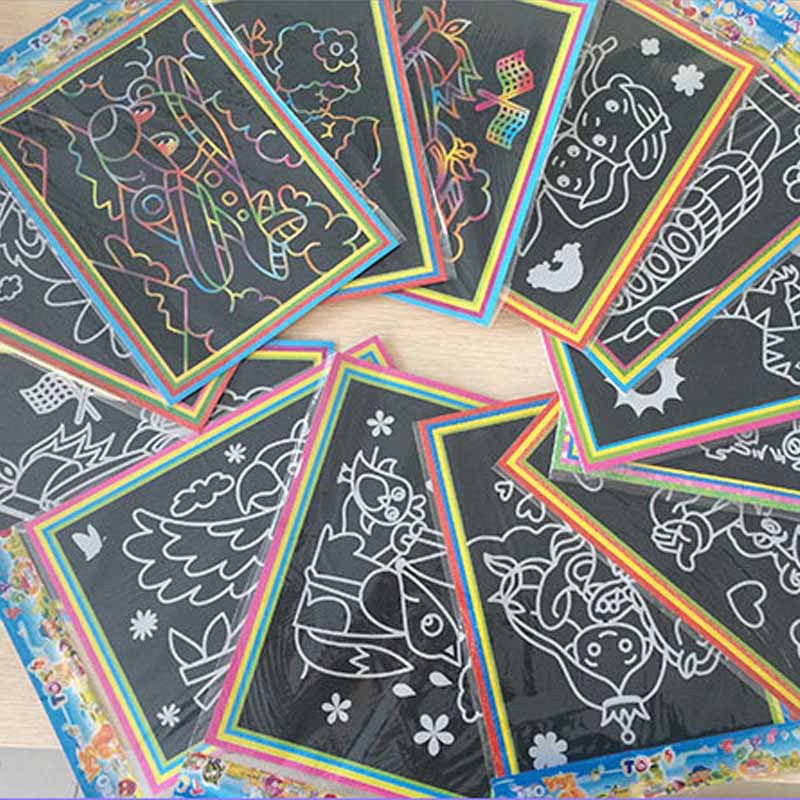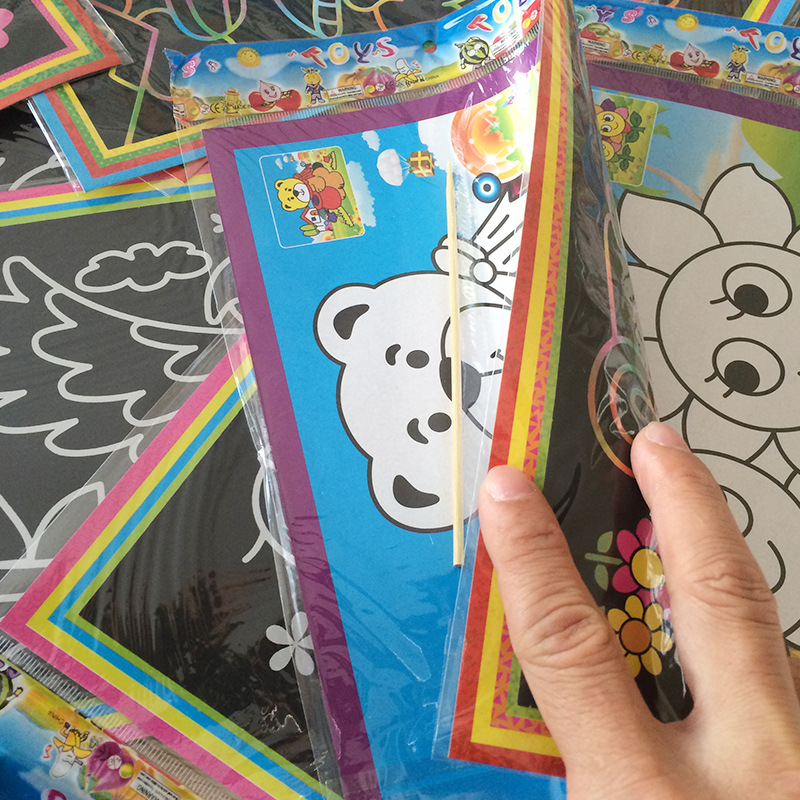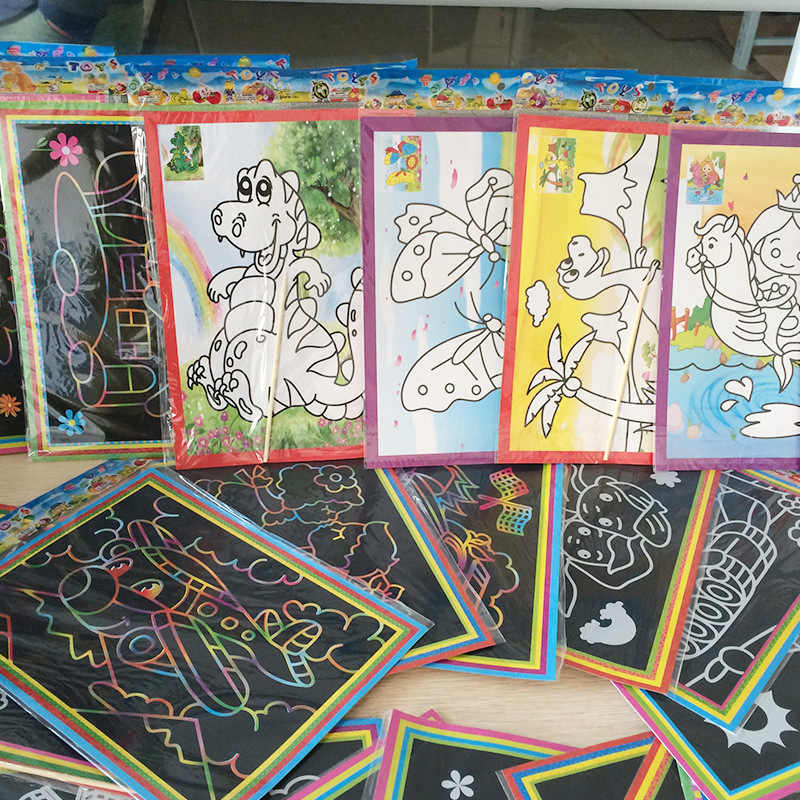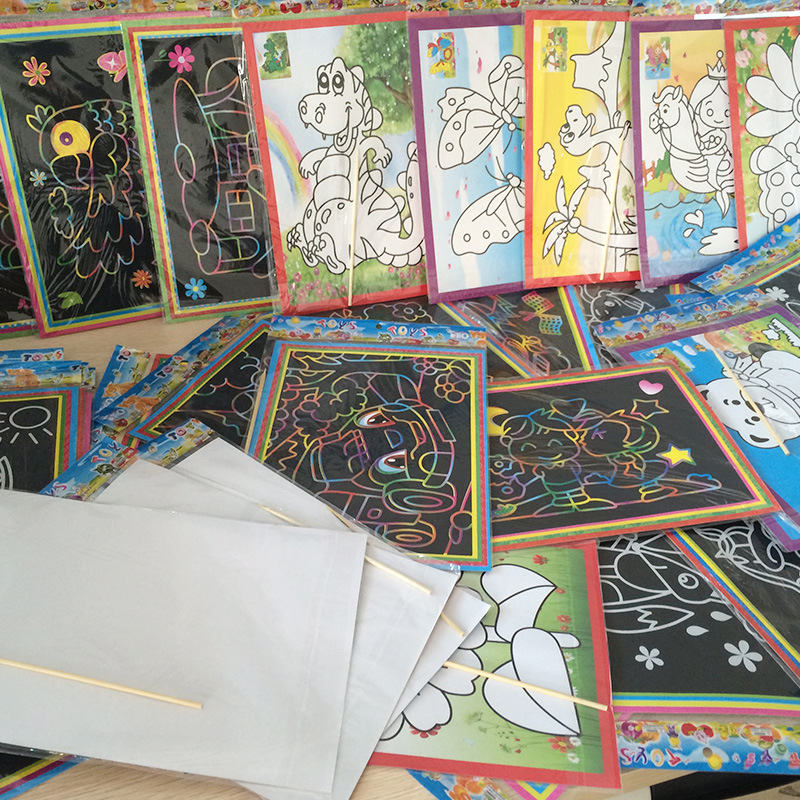 Recommend Products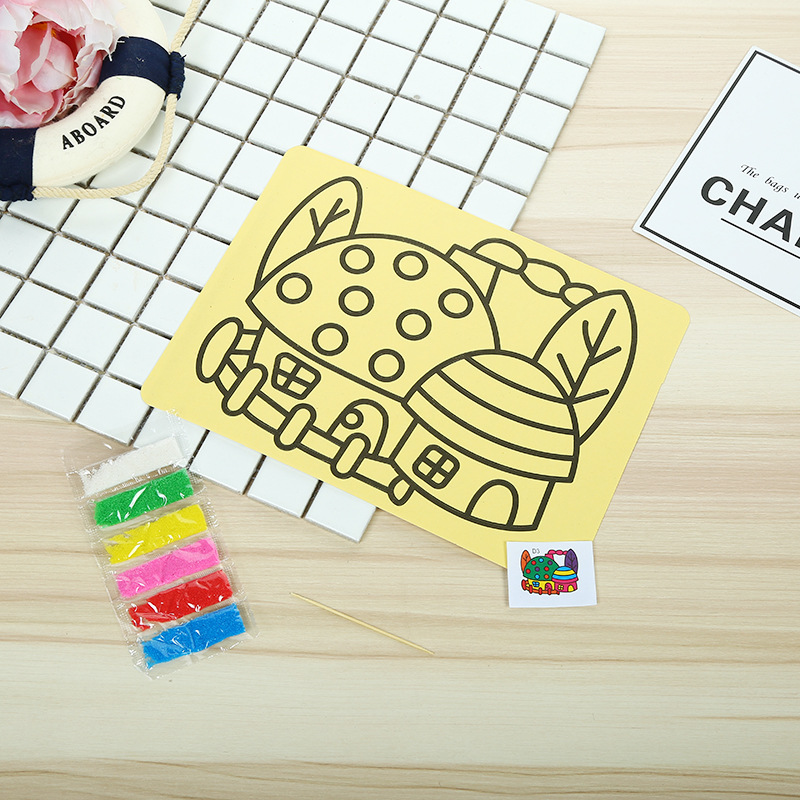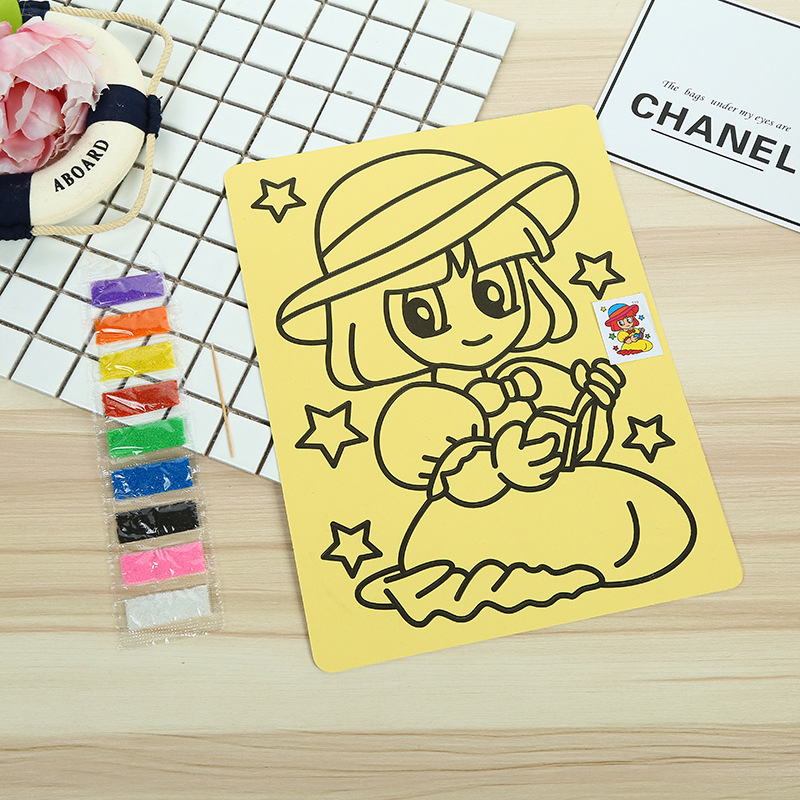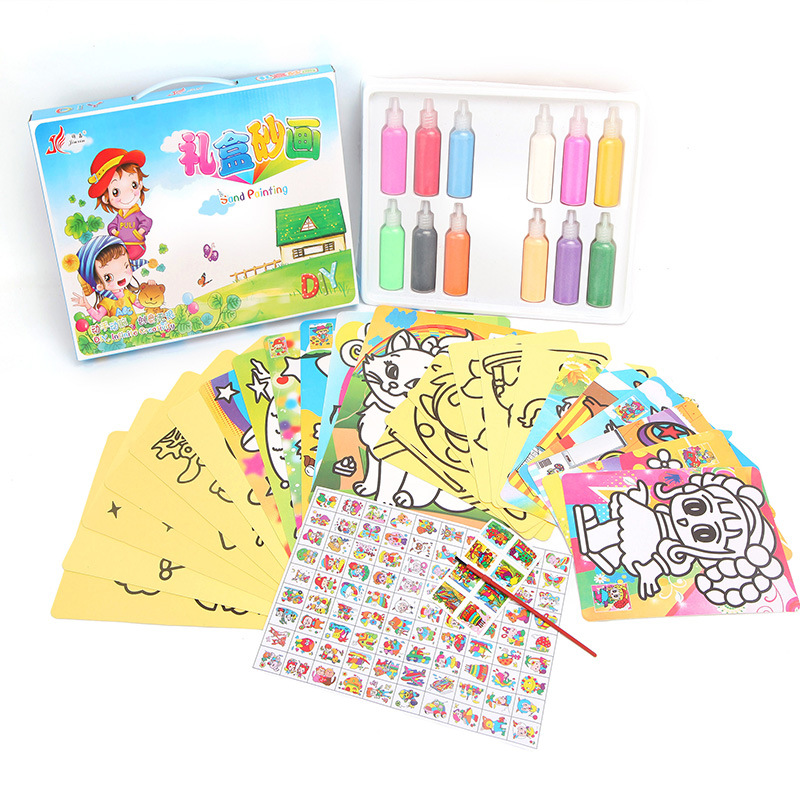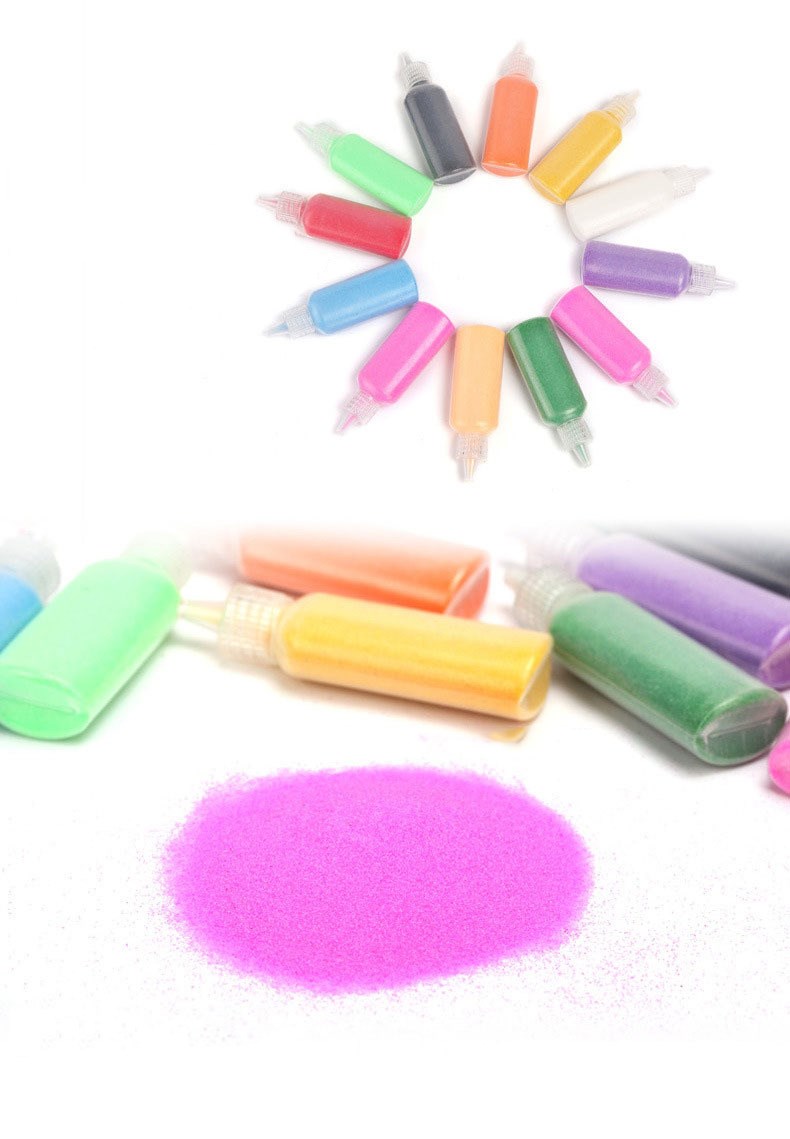 Packing & Delivery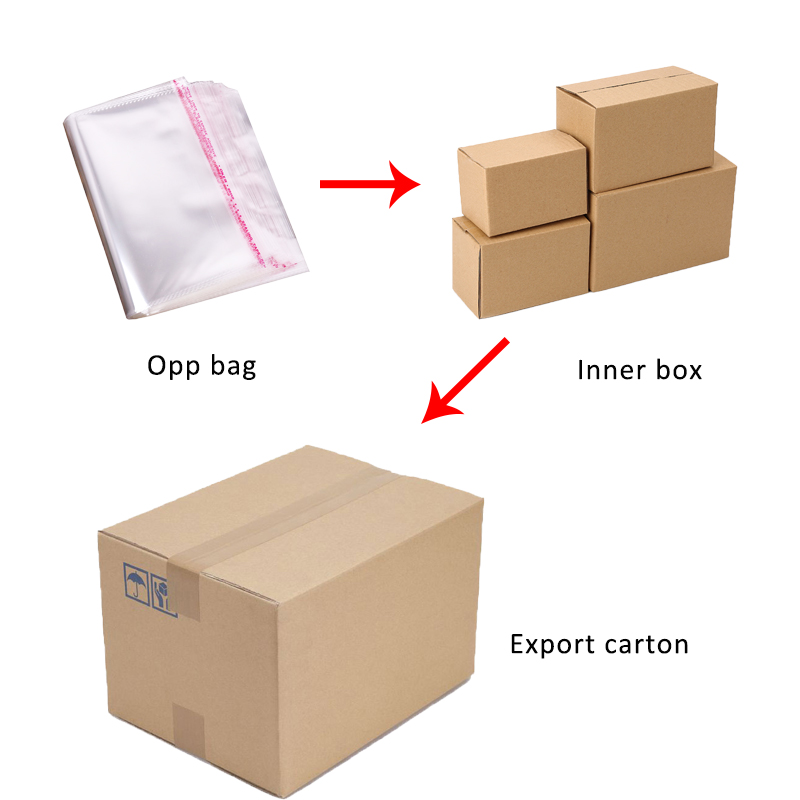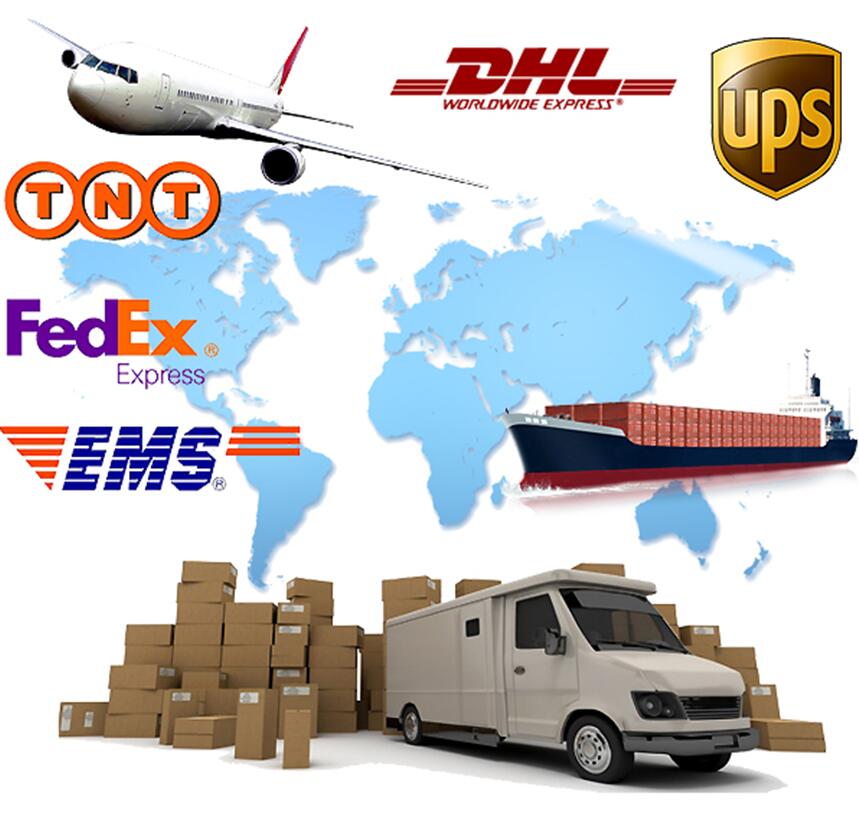 Our Services

About Respond: 1.  Once we receive your inquiry,we will try to respond you in time. 2.  In order to give you a exact price,hope your inquiry including exactly quantity,delivery address,for product request.   About Sample: 1.  We can accept free sample of some products,but need you to pay the shipping cost.   About Payment: 1.  We accept Paypal,TT,or Western Union,but for the small amount,hope you can pay it by Paypal. 2.  After you finish the payment,pls double check it and let us know!   About Delivery: 1.  Sometimes,it just take around 15business days after finish all the payment,but except for the special order. 2.  Sure,if the goods will be delay shipping,we will let you know in advance.   About Packing:  All our packing is safety and meet the international shipping standard. Company Profile Qingdao Bri-color Industry Co.,Ltd. established in 2001, located in Qingdao, China. It is a professional manufacturer engaged in the research, development, production, sale and service of 
Rotary Nickel Screen
, Stationary, Cosmetics, Gifts. "Meeting the needs of our clients" is the managing principle of our company. We are looking forward to forming business relationships with customers all over the world. If you are interested in any of our items, please don't hesitate to contact us for more details.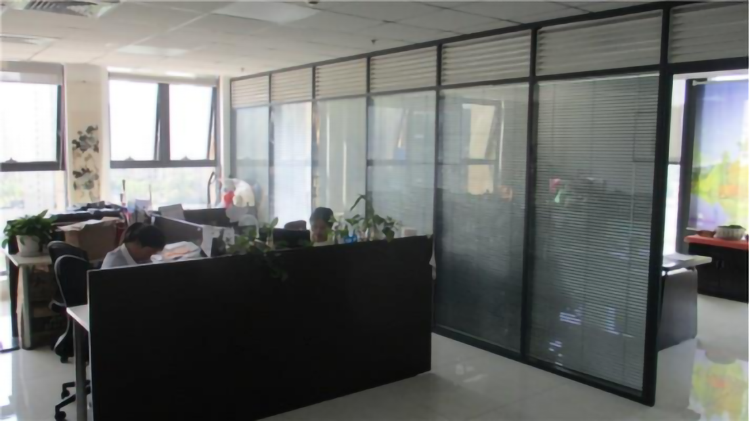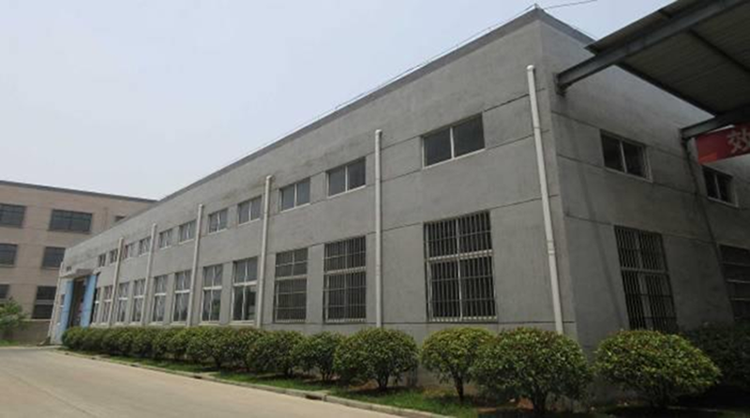 Contact Us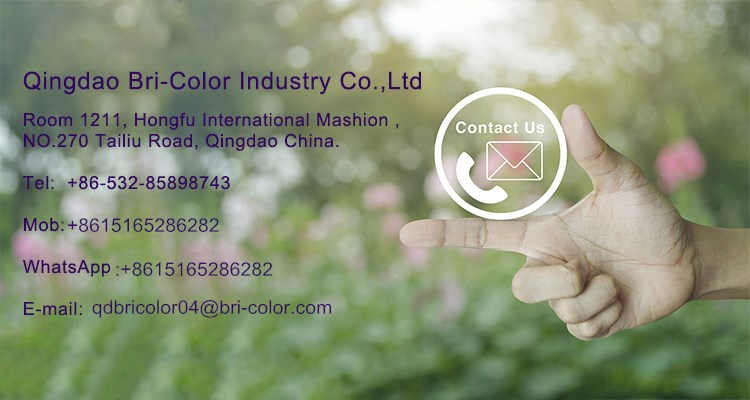 Contact us if you need more details on Scratch Card Paper. We are ready to answer your questions on packaging, logistics, certification or any other aspects about Diy Rainbow Playing Scratch Card Paper、Scratch Paper. If these products fail to
Match
your need, please contact us and we would like to provide relevant information.
Product Categories : Gifts & Crafts/Toys & Hobbies > Scratch painting series